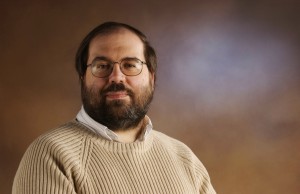 John Kroll developed a training program that turned the newsroom of The (Cleveland) Plain Dealer, with about 200 journalists, into an online-savvy organization. With his guidance, the staff of Ohio's largest newspaper learned to deliver breaking news online, use blog software, practice search engine optimization, and more.
As Online Editor until he left in 2013, Kroll supervised a department that worked with the staff of the paper's affiliated website, cleveland.com, to select and package the newsroom's reporting, commentary, photography and video. He oversaw comment moderation.
In 27 years at The PD, Kroll designed pages, wrote columns, and was a deputy business editor who led award-winning coverage of the bankruptcy of LTV Corp. and the country's retirement funding crisis.
Previously, he worked at the Muskegon (Mich.) Chronicle, the Saginaw (Mich.) News, the Detroit Free Press and the Chicago Sun-Times. He was a reporter, copy editor, page designer and picture editor.
He's also not nearly as stuffy as the description above would indicate.